2017 Keynote Announced – Cyd Harrell
Designing for Digital is excited to announce that Cyd Harrell will be joining us in Austin for #d4d17 as a keynote speaker!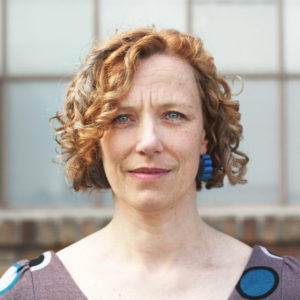 Cyd is well known in industry and government for her creative approach to UX research and service design. In her work with Code for America, the Center for Civic Design, and recently at 18F, she strives to merge a geek's enthusiasm for the digital with a humane sense of modern civic responsibility. She believes that design is an important practice for everyone focused on bringing our shared institutions into the 21st century, and she also believes that design can do much better at including all perspectives. When not helping public servants use design for good, she serves on the board of the Institute for Applied Tinkering, which operates radically alternative school and enrichment programs. 
For her keynote presentation, Cyd will tell the story of UX design's emergence as a key theme of the civic technology movement. She will discuss the design decisions that face public servants every day and how design can be a thread of continuity in changing political times. Cyd will share examples of how user-centered thinking takes root in spaces such as government where designers and design  resources are scarce, and will talk about some of the most inspirational projects in the government sphere.
Follow Cyd @cydharrell
Posted December 8, 2016 in: Event by Danielle Sell
---
UP