D4D will be broadcasting these 3 special speakers from the 2018 Designing for Digital Conference. Check out the three excellent sessions you can watch for free and sign up for access!
---
OPENING KEYNOTE

  |  VERONICA ERB | NPR
As a researcher and information architect at NPR, Veronica takes a long view on information structures, helps people communicate better, and gathers real stories from real humans to guide the products NPR builds. She is a recipient of the One NPR Award for her role as a "connector of people" and her work "spearheading and nurturing" communities of remote workers and of digital women at NPR.
Previously, Veronica co-organized the 2015 IA Summit; served as a user experience consultant for Cisco, Marriott, and Yahoo; facilitated UX research in Rwandan teacher training schools; and studied 17th-century Dutch maps at Chicago's Newberry Library.
Veronica lives in St. Louis, where she delights in gardening with her husband and their dog.
Read more about Veronica veronicaerb.com
Follow Veronica @verbistheword
---
CLOSING KEYNOTE 

|  DEBASHISH PAUL | Facebook
I am Debashish Paul, a product designer at Facebook, where I am helping to solve people problems of visual production and ephemeral sharing. In the earlier part of my career at Facebook, I spent a good amount of time in helping Live and Facebook videos solve some important problems.
I've had a fairly long career starting as an interactive developer in a small agency in Kolkata, India. Later, I spent a good amount of my work life helping and learning with some amazingly talented people at Adobe Systems and Yahoo!
I am originally from India, where I grew up and lived for a long time before moving to California few years back. I love solving problems using common sense, and use a dash of creative thinking to fine-tune that common sense. Other than work, I love to travel and do photography. I am generally interested in various mediums, surfaces and mechanisms to tell simple but impactful stories.
Read a recent article highlighting Debashish here.
Follow Debashish @tweetsofdeb
---
SPECIAL SPEAKER 

|  danah boyd | Data & Society/ Microsoft / NYU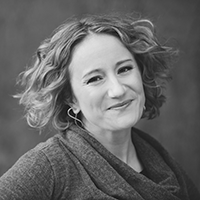 danah boyd is the founder and president of Data & Society, a Principal Researcher at Microsoft, and a Visiting Professor at New York University. Her research is focused on making certain that society has a nuanced understanding of the relationship between technology and society, especially as issues of inequity and bias emerge. She is the author of "It's Complicated: The Social Lives of Networked Teens" and has authored or co-authored numerous books, articles, and essays. She is a 2011 Young Global Leader of the World Economic Forum, a Trustee of the National Museum of the American Indian, and a Director of Crisis Text Line. Originally trained in computer science before retraining under anthropologists, danah has a Ph.D. from the University of California at Berkeley's School of Information.
Follow danah @zephoria
We also welcome you to watch a talk from danah boyd presented during the co-located Electronic Resources and Libraries conference, entitled, "The Messy Reality of Algorithmic Culture".