Designing for Digital 2019 workshop offerings include:
SELLING – IN INNOVATION
Presented by Matt Franks
In the early stages of innovation, there is often very little evidence to prove the potential success of an emerging product or service. Instead, we often rely on the loudest voice in the room – a shrewd political navigator – to build or force the internal momentum needed to get an idea to market.
"Selling-in" innovation is about creating and delivering persuasive arguments. It is about telling stories that win the hearts and minds of internal stakeholders and building artifacts that allow them to see, and then advocate for, the vision on your behalf.
In this workshop, we will learn and practice an approach to building persuasive arguments and artifacts that can applied to any product or service innovation. Participants will see examples of how this has been done in successful startups and Fortune 500 companies. They will be given the components needed to build the case for their new idea, and will practice selling their vision to other groups of stakeholders.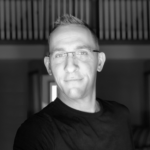 Matt Franks is a Partner at Modernist Studio, a design strategy consultancy that helps customers build great products, services, and teams, focused on identifying and delivering new forms of value. He was previously a Product Owner at Blackboard, responsible for the redesign, development, and launch of Blackboard's core $700M learning product.
---
DON'T START WITH DATA – A PRIMER ON UX RESEARCH
Presented by Behzod Sirjani
In this workshop, you will learn principles of UX research and a framework for scoping projects, and then apply those principles and framework to your own research questions. You will leave with a stronger command of what good research is, how to do it, and why (or why not), as well as a project plan you can get started on. All participants are highly encouraged to come with at least one research question/area from their own work to use in the second part of the workshop.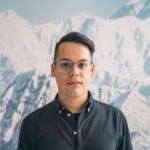 Behzod Sirjani studies how people work and work together. As a Senior Researcher at Slack, he focuses on understanding what work looks like for Slack customers and partners with product and sales teams to make customers' work simpler, more pleasant, and more productive. Prior to Slack, he spent 4 years at Facebook working on business tools, video products, and hardware. He has experience conducting research in both consumer and enterprise settings, in the United States and abroad.
---
MAKING AND MAINTAINING SUCCESSFUL DESIGN SYSTEMS
Designing for Digital is pleased to partner with Brad Frost to offer a special one-day intensive workshop on Thursday March 7th.
D4D Attendees – Register for the "Premium Package" to attend D4D19 + this one-day UX Event at a discounted rate.