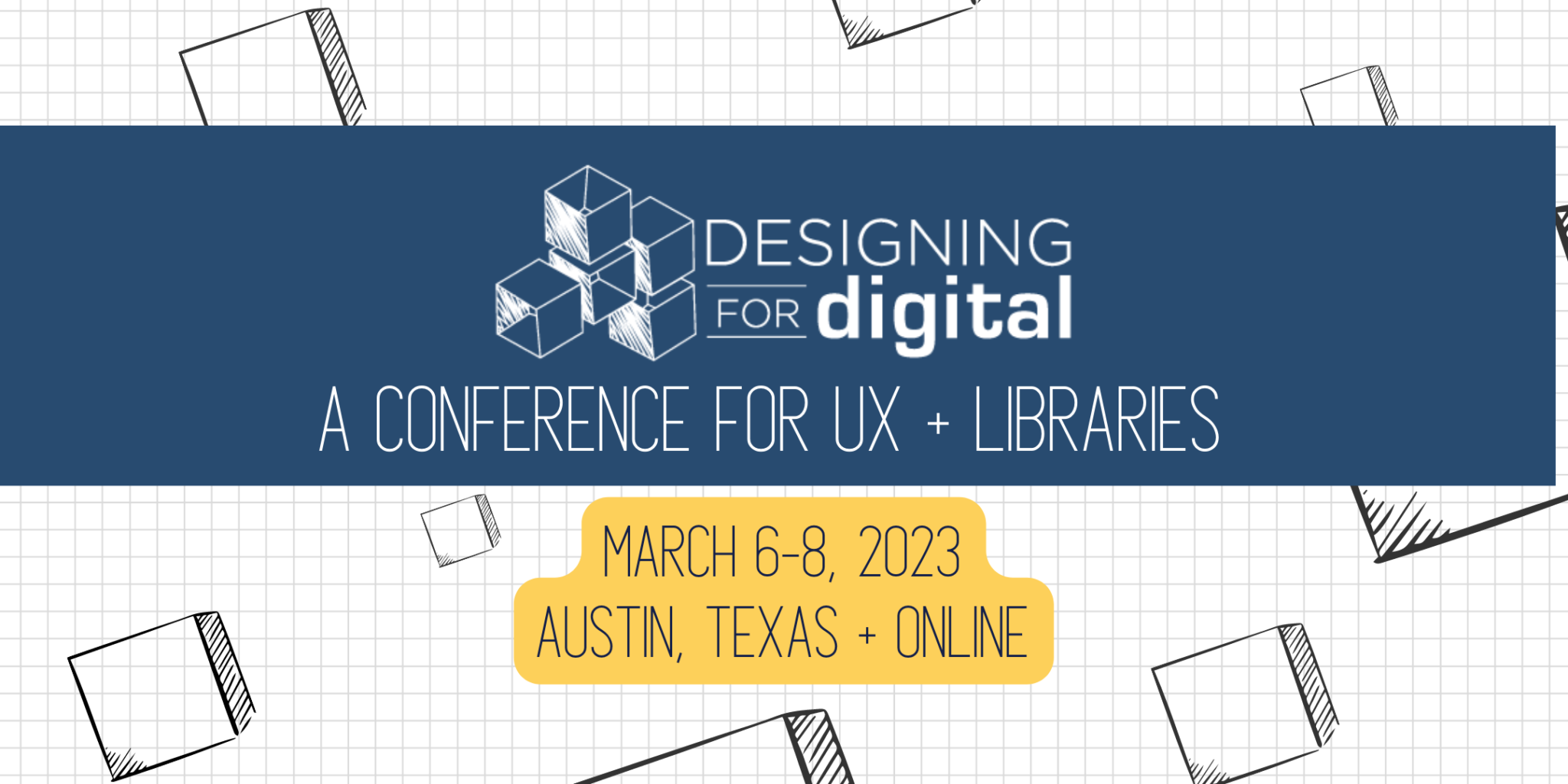 For 8 years, the D4D community came together annually, convened on the campus of the University of Texas-Austin, and learned from each other. Each year – pre-COVID, that is – we'd attend sessions during the day and go out or play games together at night. At D4D, we hold a common identity and experience, and we leave Designing for Digital with shared memories, deepened friendships, inspiration, and new skills.
D4D 2023 is taking place in Austin, Texas and online March 6-8, 2023. Our core goals are:
Re-connect. It's been a while.
Learn from one another with a line up of talks from your peers.
Dive into topics with live presenter-led Q&A and discussion sessions.
Super Early Bird
OCT 25-NOV 15
Our Call for Proposals will have 2 submission opportunities: Priority and Final. Proposals ready to be submitted before December 6th and speakers who would like to make their potential travel plans early should submit them during the Priority timeframe. 
Ready with your proposal submissions before the December holidays? D4D 'priority submission' option is an opportunity to have an expedited session decision before the end of the year.
Need more time to develop your proposal? D4D provides the 'final submission' option for a later, mid-January submission deadline.
Priority Submission – Expedited response for proposals in by Dec. 6
Submission Open
OCT 25-DEC 6
Presenters Notified
DEC 15
Sessions Announced
DEC 16
Final Submission – Submission Closed Jan 18
Submission Open
DEC 7-JAN 10
Presenters Notified
JAN 23
Sessions Announced
JAN 25